After the Woodford Reserve Master's Collection Batch Proof
Here is the Woodford Reserve Master Collection called Very Fine Rare Bourbon N°16 serie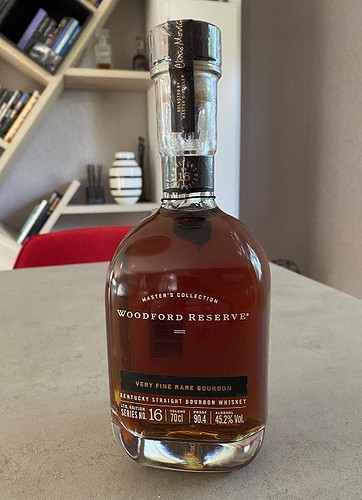 Also bought some Jordans lately
the Air Jordan 7 retro Flint

The Air Jordan 5 Oreo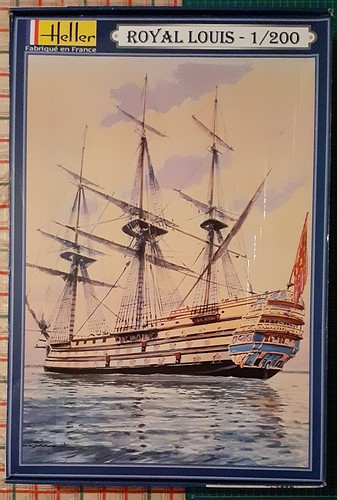 A little bit of French interest maybe for Marie &Zaz
1759 Royal Louis - Heller
This is the kit I have been working on for the last 8 months, I have heavily improvised it regards to parts and material, it should be finished by the end of the month.
After 8 Months of loving this build, heavily improvising and pushing my capabilities, my 1759 ROYAL LOUIS - HELLER 1/200 is FINISHED.
5 months of building the kit and rigging her up and 3 months to Hand sewn 20 sails and add reef lines, Bowlines and Braces, I can honestly say I feel burnt out, strained but very happy.
It may not be perfect or historically accurate but I have pushed my own capabilities to the max, I still have a lot to perfect and learn, if I can.
But for now I can sit bk and enjoy her as I hope some of you will.
All the best and #staysafe
Rob







Beautiful Rab. What are the dimensions roughly? It looks big.
This is roughly a smaller scale kit.
The Dimensions are as follows:
Length 50cm (Stern to tip of Bowsprit mast)
Height 46cm (including stand)
Width 21cm ( at widest point which is the Main mast Topsail yard)
Heller Scale is 1/200.
There is only 1 other Company that I know of that makes a Replica of this ship and that is Mamoli (Wooden kit) scale 1:90 which is considerably larger(double the size) and considerably a lot more money to buy if you can manage to find the kit which is quite scarce too.
Fantastic Rab. That's a real piece of work!

Thanks Guys n gals much appreciated



Bought myself a pretty decent 61-key keyboard the other week. I'm not a natural by any stretch of the imagination, but slowly learning the basics and chords.
Just spent the last few hours learning the keyboard parts from Van Halen's Jump.