Another off the bucket list … Europe.
Don't care about Foreigner (without Lou Gramm)or Kansas but I really want to see Europe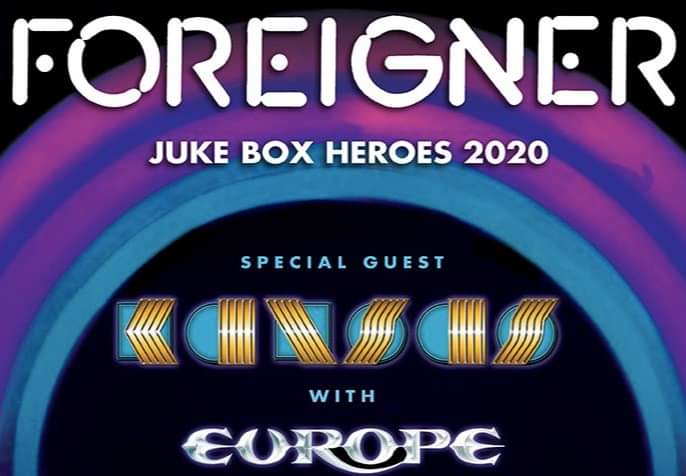 2020
.
10th February - Lonely Robot - London @Scala
23rd February - Max Raabe - Berlin Admiralspalast
.
1st March - Pendragon - Kinross @Backstage at The Green Hotel
18th March - Elton John - Berlin @Mercedes Benz Arena
28th March - Fish - Edinburgh @The Queens Hall
.
17th April - Genesis Revisited - Steve Hackett Band meets the Wuppertal Symphony Orchestra and the Wuppertal Opera Choir - Wuppertal @Historic City Hall
.
… to be continued
So far …
The Iron Maidens (January)
The Quireboys (March)
Geoff Tate (March) … undecided?
Elton John (May)
Foreigner/Kansas/Europe (July)
So far…
Fish x 2 in March
Paul Heaton & Jacquie Abbott - April ( Not my choice )
Brian Fallon & The Howling Weather - May
An Evening With Francis Rossi - May
Green Day - June
Status Quo - November
A new day and a new concert announced that I have to buy tickets for … The Darkness!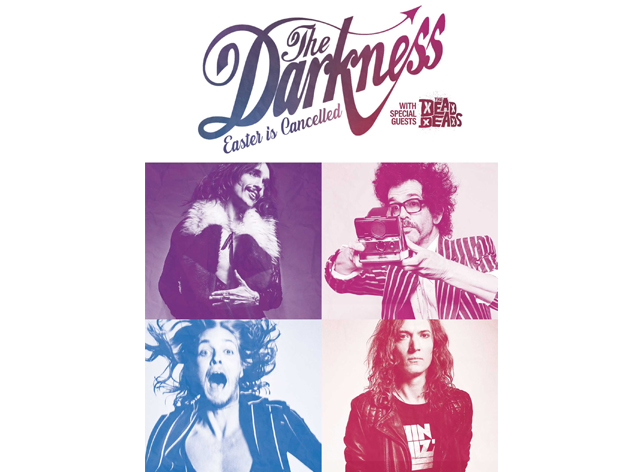 The Darkness are a UK rock band currently eeking out an existence on the periphery of the world music scene. Surrounded by a team of highly paid professional technicians, our heroes battle irrelevance in obscurity, paying themselves a meagre minimum wage so as to keep it real.
The Darkness' live performances have become legendary. Or mythological.
The absence of an official live DVD means you have to witness a show first hand before you are entitled to slag it off. Then, and only then, may you slag it off. I wager you won't, because the Darkness will make you shit in your pants, in a good way.
I should know. I'm the singer.
Justin Hawkins
Saw them at the Isle of Wight few years ago, they were brilliant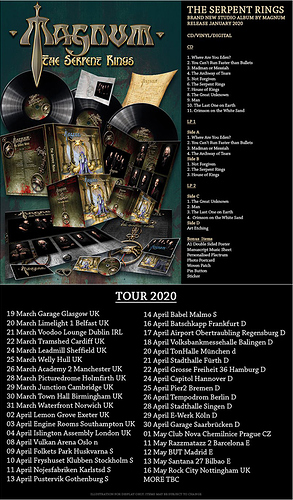 On the strength of the Serpent Rings album and having not seen them in about 4 tours, I'm in


A good way to end the Edinburgh debauchery

Envious

.
I'm resigned to the fact that I will never get the opportunity to see them live again. I actually asked my buddy Bob

whether they would do shows in the US and he said 'probably not'.
Therefore the one and only time I saw them was at a small gig in Milton Keynes back in '86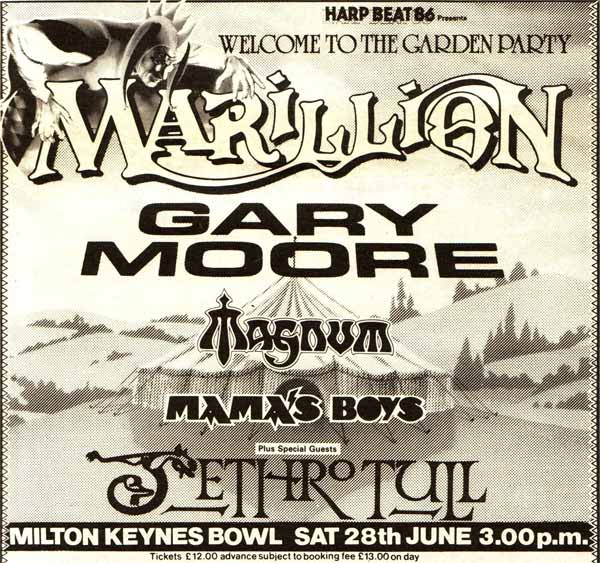 Lucky so 'n so. I feel like I've been punished since I came back in the south of France. No bands that I listen to do ever come to tour around here. Paris if your lucky but most of 'em don't even bother playing in France. They do dozens of dates in Poland or Germany though

and UK of course. So unless I get my ass over to the UK like I'll do twice this March or have done in the past, I'm condemned to never see anyone, it sucks!
I remember it was a really hot day, but had a brilliant time , what a line up that was

Like Andy said, Brilliant hot summer day and night. The Real Marillion, what a gig, 40,000+ it was just a a perfect day, not to mention Gary Moore RIP, Jethro Tull, Magnum & Mamas Boys.







I just bought tickets to a show by "a Nightwish cover band", which certainly will be an actual Nightwish gig under an alias. It's on the date when the new album is released and there is no information anywhere about this so called Nevski & The Prospects.

RUSSIA'S MOST POPULAR NIGHTWISH COVER BAND TO PLAY AT THE RELEASE PARTY FOR THE NEW NIGHTWISH ALBUM AT CLUB TEATRIA, OULU
To celebrate the release of the new studio album by Nightwish on April 10th, 2020, a release party will be held at Club Teatria, Oulu. "Nightwish have played the venue in the past, so now that we have this new club and Nightwish have a new album coming out, we thought we'd have a party. A friend of a friend even managed to get an excellent cover band from St. Petersburg to play at the event. It's going to be one hell of a party!" comments promoter Marco Järvenpää, also known for organizing the Jalometalli festival.
The tickets will be available on Monday 20th of January at 9am. You can get the tickets from Ticketmaster.fi
How do you people hear about the gigs coming up apart from the obvious artist by artist search on internet, announcement on their own FB page or whatever? Do you subscribe to alerts from specialised websites? Seems I miss lots of them even though I think I'm looking everywhere.
Looking inside Classic Rock or Prog Rock magazine was a piece of cake but I don't have access to them anymore and couldn't find anything on the magazine's website.