Can you make it up Steve ?
Probably, though someone on here said it's a shithole

We are also going to Glasgow.

Del Amitri 19th December at the world famous Glasgow Barrowland. Rescheduled free gig for NHS Scotland staff.

Full tour goes on sale next Friday. Excellent live band.
I saw them once, with The Rolling Stones very good to be fair

Sat June 26th, Klone unplugged in Antibes


Ticket at 8€!
There goes my first gig of the year

Can I come !!!
Definitely on my radar if they can ever get to the UK in the future.
Got mine in the post today too. Just need the natives in Glasgow to behave and do their bit. One of only two areas in Scotland facing the same levels of restriction that have been in force since Boxing Day. Still, November is a long way off. Everything crossed for this one.
Tonight I'll be missing out FoF because of virtual Nightwish gig which was earlier booked on March. They'll announce the replacement for Marko Hietala today as well.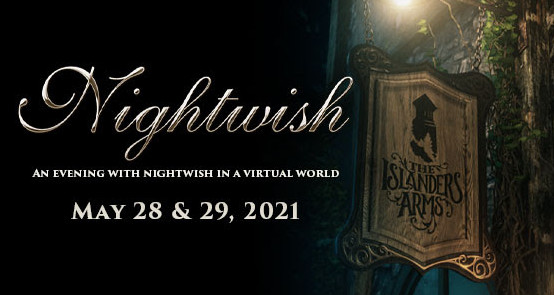 Apparently Jukka Koskinen who has played in the same band (Wintersun) as the drummer Kai Hahto.
Its gonna be so weird not seeing Marco on stage anymore, a massive presence on stage.
26th June - Klone @ Antibes Harbour
16th July - Michel Jonasz / Amadou & Mariam @ Antibes Juan les Pins Jazz Festival
Both in my hometown

Frank Turner & The Sleeping Souls
Urmston Sports Club, Manchester. Saturday, 21 Aug 2021
I'll be sticking to outdoor gigs this year (depending on what's happening at Bannerman's at Xmas

)