I am more intrigued by how they manage to survive under a foot of snow?
I really don't know, they are already above ground and green before the snow melts. I just shoveled the snow from the place i knew they'd be and there they were waiting and after two days the flowers opened.
Just come in from some very satisfying industrial-scale pruning in the back garden with the chainsaw. Not that I enjoy this usually, but the neighbours behind were playing ridiculously loud music and chatting so all the street could hear. Enjoyed pissing them off for an hour.
Surely a double entry and could also go in "Things That Make My Day?"

Or things that annoy? Triple whammy!

Sorry, Paul "blasts from the past" won't help you here !

Or 'What Are You Listening To'
My Strelitzia that I planted into the soil last year has had his first flower ever in 5 years

and there's a 2nd on the way.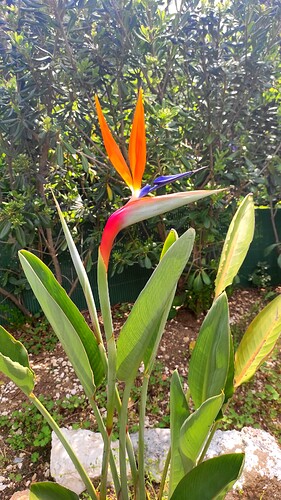 That seems early. I have about 5 but they're only just opening up.
Peonies, Lilac, Camelia, all is down, even pansies which resist blowing in the pavement since years (see my photos somewhere up).
I wanted to take off some lily of the valley for my mother on 1st may, but the ground was like brick…
It's dry.
Iska and Sushi played in the garden yesterday, and they were in competition for Cetelem advertise casting… Iska has won, 1 hour grooming to take off all the dry lawn from her fur…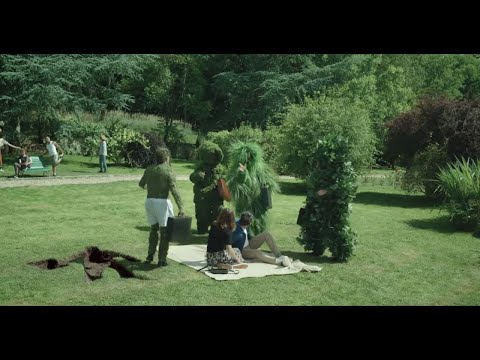 Got home from my 3 day break to find loads of these growing in my back garden. They've definitely self seeded because I certainly didn't plant them. Never seen them before. After a quick tweet, I'm informed that they are aquilegia.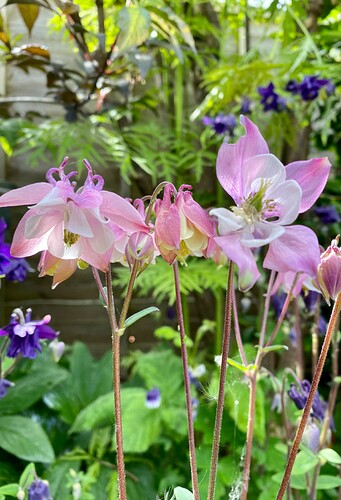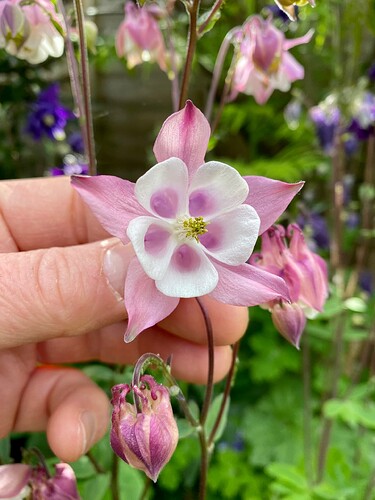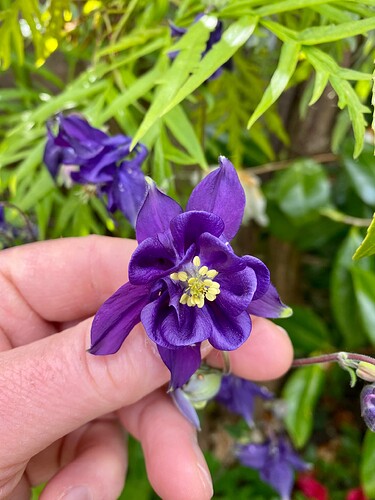 Only just stopped. Can't believe how overgrown my lawns were when I got back from Wales. Been in the garden since 10am, weeding and pottering. Waited till 12 before I got the lawnmower out as I didn't want to wake the neighbours. Azaleas and rhodies are looking fantastic. My blushed pink ones have turned to pure white.
Removed the rotting stump of an old fir tree we used to have in the corner. Now got a nice bit of open space I can put something new in.
Amazes me how a bit of nice weather and sunshine can bring things on. My back raised border was a messy jungle a month ago, but now things have started to bloom and pop up, it's looking pretty good. Can't really take credit for it, as I don't do anything to it, except a bit of weeding.