Let's talk about Fish-related artwork, and show us your drawings and tattoos
Although I have posted this on Facebook I just thought I would share it with the Company here, Welcome to the Garden Party Milton Keynes bowl 1986 5ft x 3ft promo poster.
really great poster

One of the Fish tour t-shirts from my collection INTERNAL EXILE TOUR 90/91

Marillion - Live Dedicated to All Cucumber Lovers
Recorded at Rundsporthalle, Baunatal, Germany 1/10/83
Unofficial Release, Original 1st Pressing in Blue Vinyl.
Tracklist:
Side 1
He knows you Know
Garden Party
Script for a Jester's Tear
Side 2
Three Boats Down from the Candy
Assassing
Chelsea Monday.
beautiful poster Rab


Seeing as its 31 yrs since the Release of MC, thought I'd post this pic of my Original 1985 MC TOUR POSTER 5'ft x 3'ft from my Collection.
Haven't posted a lot of artwork for a while, maybe will post some more??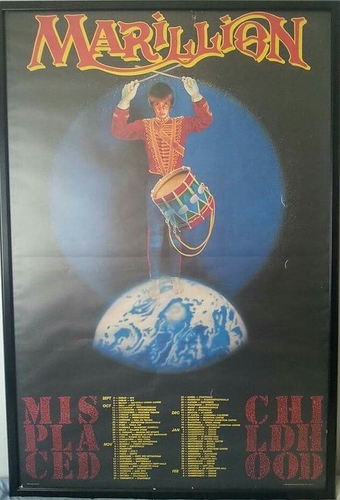 don't hesitate Rab


Marillion - " Childhood Mysteries "
Recorded live at Castle Donnington Monsters of Rock 1985.
The Cover is actually taken from Magnum's "The Eleventh Hour".

But why ?
There are plenty other brilliant Rodney Matthew's illustrations they could have used, other than another bands album artwork

Thought I'd post this wee blast from the past.
Posted this on Fb "Marillion Collectors Worldwide" some time ago it was No100 in my collection.
Original 5'x3'ft Promotional Poster and Original Script t shirt which amazingly still fits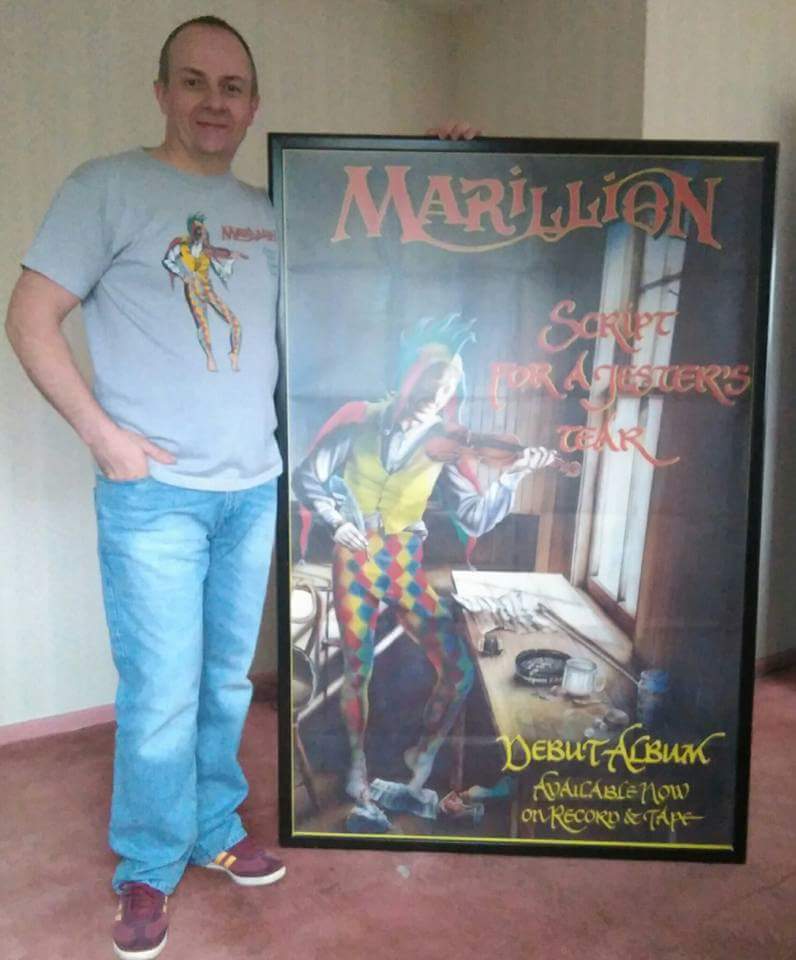 I had that t shirt (wish I still had )


Red tour dates on the back yeah ?
Not a tour tee sadly mate

just normal front print from that era, tour ones are really hard to find now even more so in good condition and wearable.