Drunk as a skunk.
Just getting of train. 30 minute walk ahead.1
And wol in the morning
Just found the pair of us from 1991. Milton Keynes Bowl for ZZ Top, Bryan Adams, Thunder and Little Angels. Looking bleary eyed (again). Think we might have invented the selfie.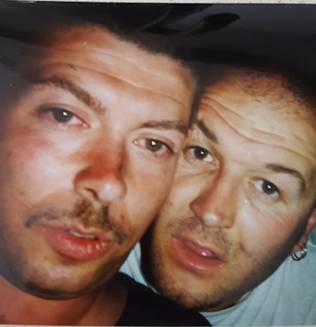 My mate Mike. Known each other and been drinking / gig buddies for the last 35 years or so.
I can't remember drinking on the train on the way back…Oh, yes I can!!!
I've been in that predicament many times Steve


Only the best for me !!!
It is 1st class but we didn't pay for it. Just walked in and parked our arses.