Pre-Order £19.99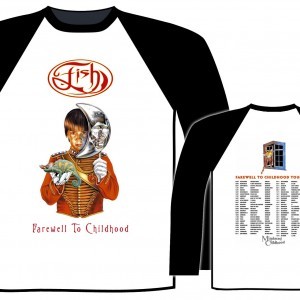 Available from the Fishheads shop.
That's really smart

Already pre-ordered! This looks great.
Anybody know if this shirt is "Fruit of the Loom" or another brand? Reason I ask is I ordered XL assuming it would be (don't ask me why I thought that) because FofL shirts usually come up small so I always go up one size.
Yes, the shirts are Fruit of the Loom brand

I ordered one last week, it looks very smart that.
Good job Sandy

Website now saying 'currently unavailable or out of stock' ? Anybody receive theirs yet?
Yes mine came last week.
Great design, looks good on white.

Yes my 2 came beginning of last week

Thanks … I pre-ordered on October 3rd (and received an Order Complete email on October 6th) but have not yet got my shirt. I guess that as I live in the US I just have to wait a bit longer … but by the sounds of it, the wait will be worth it!
I guess that's why they say "patience is a virtue" … got home tonight and my shirt was delivered. The design and quality is great … and my decision to go up one size w/ Fruit of the Loom brand shirts means it fits perfectly too.