Just need to get through our replay.
Well that's the Scottish football season Officially finished and my Club Officially confirmed in 3rd place.
£2million plus European football next season












A virus sometimes can be great

Scenes in Liverpool right now…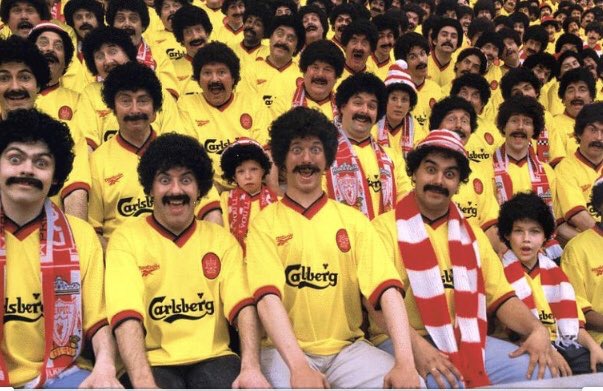 From the 80ties or the 70ties!
Well done by LFC and Congratulations!
Going to be a nailbiting last day of the Premiership season on Sunday !
The Villa win last night has kept things really interesting.
My eye is on tonights results. Cardiff need 1 point to guarantee a play-off spot. Mess it up and Swansea could take our place -

anyone but Swansea !!!
Relief here as Villa just scraped to safety- looked at bit dicey at times
Well the Scottish Football Season kicks off today(Top flight only SPL).
Just as gutted as anyone not being able to go to games of yet, think it will be a long time before that happens.
My team don't play till Monday Night ( Feckin shit sky deal as usual) suppose that gives us an extra couple days training god knows they need it. Definitely not making predictions.
Dundee United = Champions League.




You've obviously been drinking again…
Championship league



At last,PSG will play his first champions league's final…now go Paris
Ici c'est Paris

… vs. Bayern Munich

I thought I'd resurrect this old football thread. Not sure what to talk about though.
Another season over and in terms of my team, Cardiff, totally forgetful.
Lowest league finish for years, no ideas, no passion, no investment - totally underachieved.
Seems like everyone involved in the club from players, managers, owners just saw not getting relegated as an achievement.
Ah well, just 8 weeks and it all begins again.
Dundee United have achieved European football for the 1st time in years, finishing 4th in the League behind Rangers, Celtic and Hearts.
Hopefully see you in a nail biting tie on route to Budapest


Congratulations to City, the team that finishes top is the most deserving, no argument.
Only 35 points behind em this season



Was jumping around like a loon when Villa were 2 - 0 up.