Commitments with Howard Jones clash with dates for Weltschmerz Tour.
And Arena as well

!
Big update on Facebook (but i can't cut and paste for some reason).
Most exciting part of that update is "this year sees the release of the 'Script' remasters."
Getting quite excited by it now, especially now John Mitchell is involved.


What with the tour ahead as well, happy days

I just hope the full album is better than the Parley EP which I found extremely dull. Sorry!
Cut and pasted for non fb users
The New Year started as the last decade ended with a flurry of studio activity. John Mitchell was yup at the start of the week finishing the guitar parts and contributing to the final song to be written the album.
I'd been struggling with the original concept/ story behind 'Market garden' as it crossed too much with images I'd used to great effect on 'Rose of Damascus'. I needed to rethink the story but still keep it focused on the intended subject matter which is a couple growing older with the husband suffering from ongoing dementia/ alzheimers.I changed the title to 'Garden of Remembrance' and within 2 days had the lyric completed. Steve and I sat down with John the first night after his session and within a couple of hours we had what was once seen as a 'b side' as yet another strong album contender.
Liam Holmes arrived just as John completed his contributions and yesterday we laid the track down with the sage guidance from Calum Malcolm. It's a bare song with a sparse arrangement and principally based around piano which Liam is excelling at.
I heard some of the demo string parts yesterday and I have to say this is turning into an incredible album.
The songs are all written and all in various stages of completion now. Drums, bass, acoustic and electric guitars are all finished, keys over next 2 days and then I'm up at the mike for the next 2 weeks before Doris Brendel comes up for backing vocals.In February I'm finishing my vocals and the string and brass arrrangements are being recorded with percusion and a couple of other instrumentalists contributions to be added.Mixing is in March just before we start the UK tour.
The full track list of the 'Weltschmerz' album in no particular order and with approximate timings is as follows.
7 mins - The Grace of God
6.30 Man With a Stick
6.00 This Party's Over
16.00 Rose of Damascus
6.00 Weltschmerz
6.30 Walking on Eggshells
6.00 Garden of Remembrance
5.00 C Song
11.00 Little Man What Now?
14.00 Waverley Steps
total 84 mins
And so an 'old fashioned' double album and perfect for the double gatefold vinyl release that will come out same time as the deluxe version ( similar but not the same as the 'Feast' deluxe) and the standard version in a cardboard wallet.
I still have to work out the disc content but in all likelihood 'Waverley Steps' and one other track will be moved to the second disc of the deluxe set. Detals on content etc will be released once we get further down the line with artwork designs but with the mix in March it's obvious 'Weltschmerz' won't be out for the UK tour.
The release date is still to be nailed as we wait on manufacturing timings but we hope to announce in the coming weeks.
There will be a digital download of the next 'radio' track immediately before the tour and again I'll let you know in advance of the release. I already know which one it is but for various reasons I have to keep it quiet for now.
The UK setlist will contain the entire 'Vigil in a Wilderness of Mirrors' album mixed with a collection of tracks from 'Weltschmerz' and a couple of numbers from 1982 as this year sees the release of the Warners 'Script' remasters.
I think that strikes a decent balance.
The 'Vigil' and 'Internal Exile' remasters are now dropped back to a September release to precede the European tour.
The dates here on the events page and on the website are the only dates I am performing this year apart from a few festivals.There are no other dates planned until 2021 for what will be my farewell tour.
There's a lot of shows to play before then and an album to finish first.I've never been so excited with a project before and as with my career with 'Marillion' I want to leave with my finest album as my legacy. And this is a very fine album,
photo - John Mitchell and Calum Malcolm
Posted today on the marillion.com forum
Lucy on FB just now:
"Pre-order for Script will launch on January 30th 2020 with a release date of April 3rd 2020"
That is awesome. Thanks for the info. I didn't know this was in the works. I am hoping for a Fish live album release of the 'Clutching' tour from last year too. I thought I had read that was coming but there was no mention of it in the new FB post.
Edit: Found it … posted on September 7, 2019 on the Fish website news page… "The 'Vigil' and Internal Exile' remasters as well as the live album from the 'Clutching' tour can be put back to early next year as I now have some extra time to put them together."
I hope this is still in the plans.
Don't know all content of the Script remaster but Mark Kelly mentioned in a recent interview that the live disc will be the Marquee show on the 29th December 1982.
Be great to hear something like The Web or maybe Chelsea Monday live again after quite some time .
I'd rather have Forgotten Sons
I like that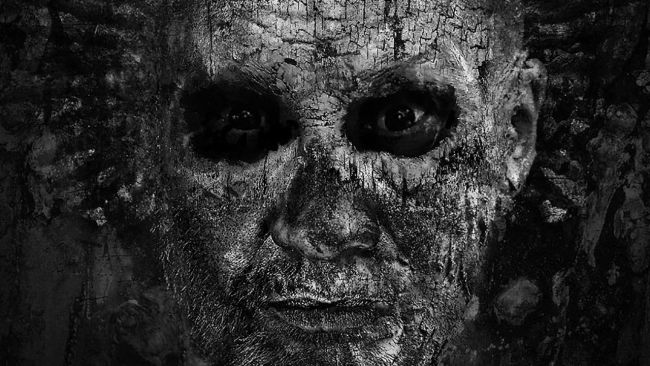 From Fish' FB page
Things are picking up a pace here as rehearsals for the UK tour start on Sunday and the album components begin to move into position.
Everything's recorded apart from the strings that are being performed by a number of elements from The Scottish Chamber Orchestra in the next week or so. Calum Malcolm anticipates that 'Weltschmerz' will be completed by the 3rd week of April.
The title track is being released as a digital download and on streaming services on the 12th March and Dave Barras and Scot Mackay have done a brilliant piece of editing on the promo video for the song. It's one of the strongest videos I have done for years and the response from my 'confidantes' has been tremendous both to the track and the video.
There's a radio edit available but the video has been shot to the full track length of 6.46 minutes and it will be on the Blu Ray on the deluxe version of the album together with the lyric video for 'Man with a Stick' and hopefully one other clip at least.
As a teaser here's the first of 2 T shirt designs , this one featuring the image from the deluxe slipcase. I'll release more visuals in the coming weeks as we bring the artwork and sleeve design together. Mark Wilkinson has done a tremendous job creating and accumulating the images for 'Weltschmerz' and the deluxe version will be a treasure.
There's so much going on in the background my days are crammed just now. There is more news to spread in the coming days but for now I have to hold back and not get ahead of myself.
All I can say is that I am hitting a very sweet spot just now on all levels and the increasing positivity from this project is feeding the energies.
The tour which starts in Aberdeen 2 weeks today is going to be a special event and one to remember.
With the entire 'Vigil' album , 5 tracks from 'Weltschmerz', including the awesome 16 minute long 'Rose of Damascus' and a couple of tracks from the 'Script' album in the setlist I'm embracing an epoch.
My final studio album, my 30 year old first solo album and my first ever album all brought together. It surely is an alignment of the planets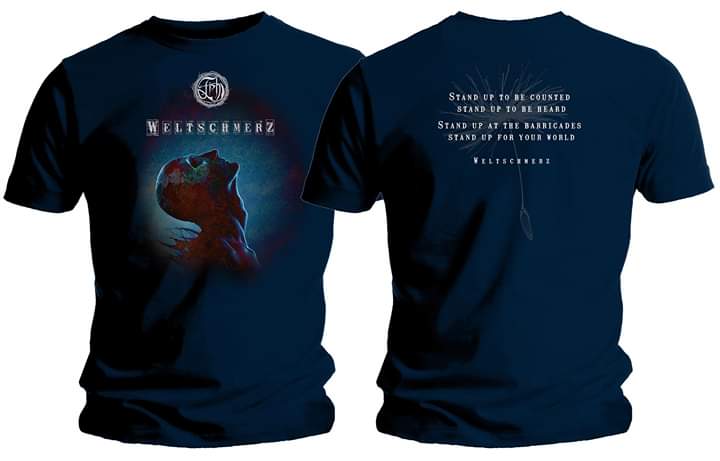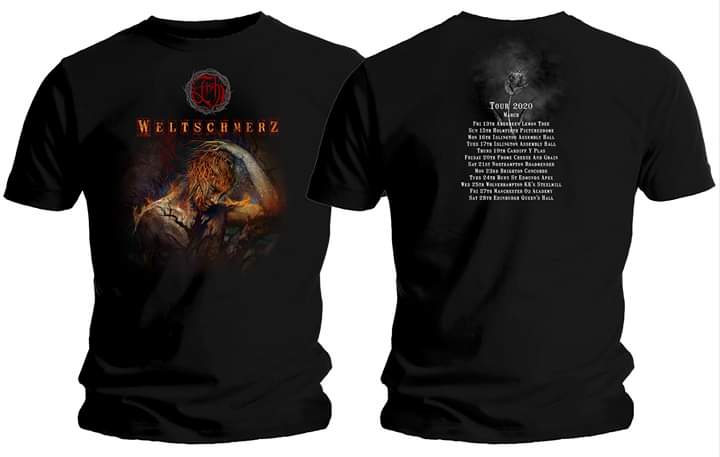 love this cover !!!

From Fish's Fb
As the saying goes 'the best plans of mice and men aft gang aglae' and 'aglae' it went a couple of weeks ago.
I regret to say that John Mitchell won't be with us on the UK tour and is replaced by Marcel Singor from the Netherlands.
John had signed on for 2020 last November and as I pointed out at the time he had come in as replacement for Robin Boult who had himself signed up long term with Howard Jones. I needed someone for the entire touring schedule as to change guitarists during the year would mean more very expensive and time consuming rehearsals and more importantly I wanted a regular line up to grab a firm hold of the material.
John played on the 'Weltschmerz' recordings and did an incredible job for me. We also cowrote the beautiful 'Garden of Remembrance' together and to all intents and purposes he was in for the long run.
A few weeks ago, just before rehearsals he announced that he had commitments for the first 3 weeks of the European tour which he couldn't get out of. He had thought in November that he wouldn't have to honour them but he then discovered that he was in an awkward position. He was very honest and upfront about it all and he knew I had a difficult decision to make. I reluctantly had to let him go
The timing couldn't have been worse.
In October I had played with Ayreon on the 'Into the Electric Castle' shows in Tilburg and had been highly impressed with the guitarist on the shows. I made a mental note for future reference and when we were looking for a guitarist last November to replace Robin I had considered contacting him…John however had been with us in the previous outings and was a natural replacement so it was an easy decison at that time.
When John announced he couldn't commit to the 2020 shows I called Marcel and within a few days we had arranged that he would join the line up.
I have to say that John was an absolute gentleman as Marcel was joining at such short notice and he had to make family and work arrangements. My immediate problem was that we didn't have a guitarist for the first week of rehearsals. John agree to help us out and spent last week in the rehearsal rooms as we worked through the new material. For that I am indebted as he got me out of a very tight spot.
I was genuinely sad to lose him as I consider him a good friend and a fantastic musician whose company I have come to really enjoy over the last year.There is absolutely no animosity betwen us and I totally respect his decison. We both felt really bad about the situation but we left on fine terms and I know somewhere along the line our paths will once again entwine. I sincerely wish him all the best and I'll miss my fellow bear out on the road.
And so the change has been made and Marcel Signor joined us at the weekend having done his homework to begin a concentrated rehearsal week before our first gig in Aberdeen on Friday.
His short biog is as follows-
'Marcel Singor is one of the best known and versatile guitar virtuoso's in Holland, he has been part of a wide variety of albums and live shows for decades. His first solo album Futureproof came out in 2015 and a new one will appear in early 2020. Marcel plays with dutch prog legends Kayak and took on the role of lead guitarist in the Ayreon- Into The Electric Castle live shows in 2019.'
He's a lovely guy , a very talented player and from what I've heard so far in the rehearsal room is living up to the promise. He is settling in and getting used to the Scottish accents and I'm sure on Friday at the Lemon Tree he will not disappoint.
He's an old school type of player and listening to him flex his strings on the 'Cliche' solo for the first time reminded me of someone else from the same mold. I'm looking forward to getting to know him as a person and a player and listening to him growing into his new position.
Marcel, welcome to the circus.