Sounds good to me

Is he ever gonna stop?



Didn't bother to look at your post in detail earlier. Then whilst looking at Facebook saw a post from a friend commenting on this. Nearly dropped my laptop! Steve Hackett is coming to Dundee!!!

I get the sense that nobody does much , so I wouldn't mind m8 !

I've got four gigs next year already!
Anathema London Paladium 7th March - Maybe


Fatoumata Diawara Vallauris March 18th
Fish in Edinburgh on March 28th
Finally getting my wish next March. 30 years after the release of this album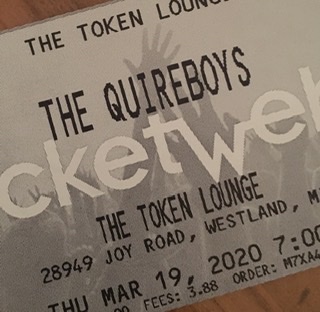 2019
The Sweet 16/12/19 Bilston Robin2
2020
Lonely Robot 10/2/20 London Scala
Dream Theater 21/2/20 London Hammersmith Odeon
Anathema 7/3/20 London Palladium
Fish 25/3/20. Wolverhampton Kk SteelMill
Fish 28/3/20 Edinburgh Queen's Hall
Magnum 30/3/20 Birmingham Town Hall
Evanescence/Within Temptation 1/5/20 Birmingham Arena
Arena 4/10/20 Bilston Robin2
Jethro Tull 6/10/20 Hanley Victoria Hall
Johnny Lydon 8/10/20 Stafford Guildhall
Steve Hackett 3/11/20 Hanley Victoria Hall
Nightwish 18/12/20 London Wembley Arena
Where are you looking at seeing Hackett Andy?
Plenty tickets in Dundee.

Serious consideration being given. Cant afford ticket just now cause of Christmas but next wage and I am in. Cant pass up opportunity to see a show of this quality given it is only a 15 minute bus ride into town centre.

Confirmed



And a first for me flying into LDN City airport

Gutted they are not taking this out on a proper tour.